Exploring Earth Sciences Since 1945
Minnesota Mineral Club
The Minnesota Mineral Club is a non-profit organization devoted to the study of Mineralogy, Geology, Paleontology and the Lapidary Arts. We are a social group that promotes rock, mineral, and fossil education. We are based in the Twin Cities area of Minnesota, although membership is not restricted to residents of Minnesota. Most monthly meetings, except auctions and our Annual Banquet, are open to everyone. The Minnesota Mineral Club is a member of the Midwest Federation and the American Federation of Mineralogical Societies.
Our Mission: To encourage interest and education in geology, mineralogy, lapidary and earth sciences.
Encouraging interest and study in geology, mineralogy, lapidary and allied earth sciences.
Field Trips
The club organizes many great field trips throughout the year to places such as Montana, South Dakota, Iowa, Thunder Bay, Michigan, and also places within Minnesota.  We collect agates, geodes, fossils, amethyst, petrified wood, dinosaur bones and other assorted mineral specimens. By all accounts, members have a great time and return with loads of treasures.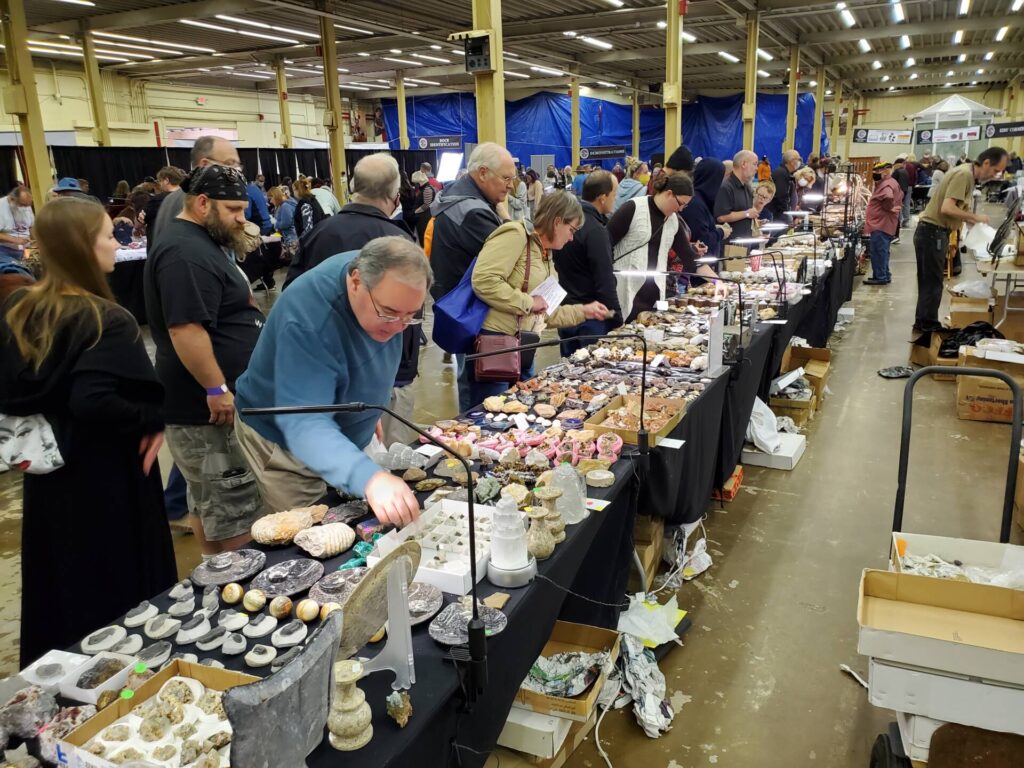 Family Fun
Annual Show
Location: Minnesota State Fairgrounds – Dairy Building
Date: September 23rd & 24th, 2023
Saturday 10am-5pm
Sunday 10am-4pm
What You Can Expect:
Exhibits, Dealers, Kids Corner, Tailgate Sales, Programs, Demonstrations, Agates, Rocks, Gems, Minerals, Fossils, Jewelry, Beads.
Education and information
Programs
We offer our members a wide variety of programs at our meetings. These include demonstrations of various lapidary skills and techniques, interesting speakers, silent auctions, contests, displays of members' collections, and an annual banquet. All our meeting programs (except Auctions and Annual Banquet) are free and open to the public.